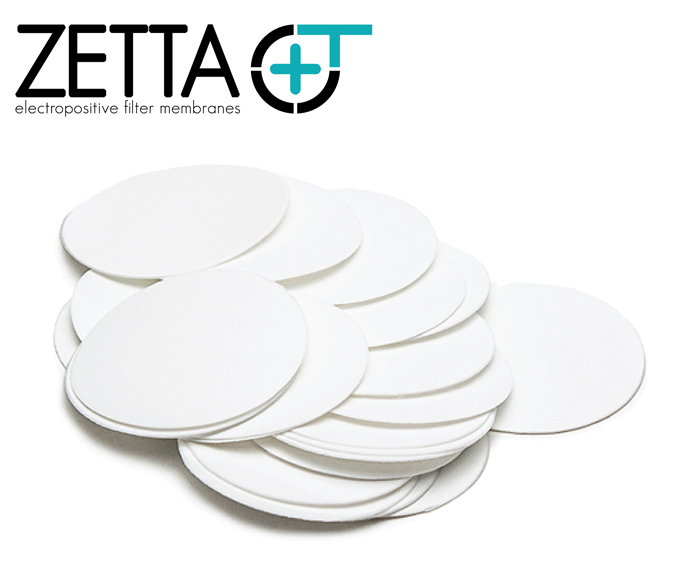 Enteroviruses are pathogens that can contaminate food matrix like water for instance and lead to nonconformity.
Among the viruses, adenoviruses, rotaviruses, noroviruses, HAV and HEV are the most sought-after. Monitoring of enteric viruses is a major economic and sanitary stake to secure water sources and better manage viral risks. Scientific literature and norms (e.g. ISO/TS 15216) recommend the use of electropositive membranes to concentrate viruses in order to reach high retention capacities.
GL BIOCONTROL developed a new type of electropositive membranes showing very high retention and recovery capacities of viruses from water samples.
→ ZETTA+ membranes are compatible with the requirements of the current norms (ISO/TS 15216). They are a perfect alternative to 3M filters.
Application fields
These membranes aim to concentrate enteric viruses from 0.1 to 10 liters of water samples. Analysis can be done by  PCR, real-time RT-PCR or by cultural methods. 
Specifications
Electropositive membrane – Porosity 0.45 micron – Diameter 47 millimeters.
Packaging
100 filters per box.