Quality control, Precision, Performance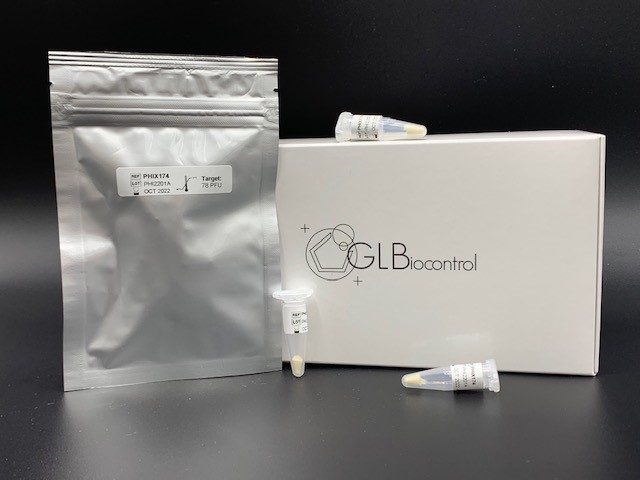 The POSITIVE CONTROL ΦX174 is a freeze-dried water-soluble biological material, containing a specified amount of  ΦX174 phages.
Use this positive control to ensure a thorough quality control of your method to enumerate somatic coliphages (EN ISO 10705-2).
   SAVE TIME: use ready-to-use biological material
   MEET THE STANDARD 10705-2: analyse a positif control for each series of sample 
   SIMPLICITY: one step only, immediate dissolution
  PRECISION: a consistent number of viruses in each batch
Use
Without defrosting
Rehydrate in sterile water
Storage
Temperature: -20°C
Shelf life: 9 months
WHAT IS REQUIRED BY THE REGULATIONS?
The laboratory must examine a reference control of PhiX174 with each series of samples
| | | | |
| --- | --- | --- | --- |
| Regulation | Application field | Target | Standard |
| Directive UE 2020/2184 | Water intended for human consumption | Somatic coliphages | NF 10705-2 and -3 |
| Regulation UE 2020/741 | Reused water for agricultural irrigation | F-specific RNA bacteriophages and/or somatic coliphages |  NF 10705-1, -2 and -3 |
Expert on microbiological risk management in water for more than 10 years, GL BIOCONTROL will help you implement this method in your lab.
NEED AN EASY SOLUTION FOR THE CONCENTRATION OF YOUR WATER SAMPLE?