Analysis of bacteriophages ARN-F specific and somatic coliphages in water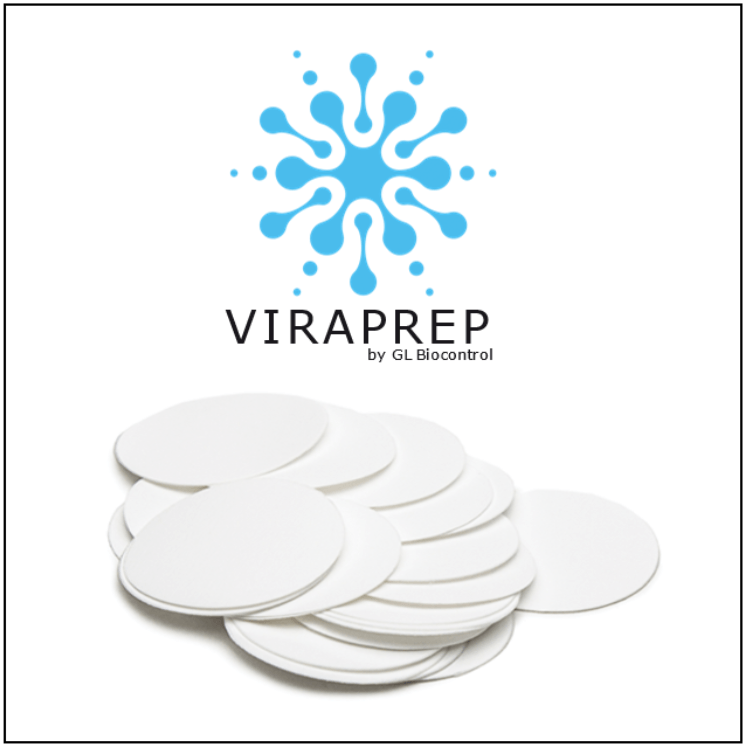 Turnkey solution
The kit includes all the element for the concentration and elution of the viruses.
Very high recovery yield
For any kind of water intended for human consumption.
Savings
Of both money and time. Easy to use and no specific equipment required.
Meet the standards
EN ISO 10705-1, 10705-2 and 10705-3.
Why look for bacteriophages in water?
ARN-F specific bacteriophages and somatic coliphages are commonly used as faecal contamination indicators and to assess treatment efficiency. Smaller and more resilient than bacteria in the environment, they migrate quicker in soils. Thus, they are more likely to contaminate water supply systems. Besides, viruses are generally less sensitive to treatments than bacteria.
Therefore, proving the absence of these viruses in water ensures a treatment's efficiency against all viruses.
What is required by regulations?
The new Drinking Water Directive 2020/2184 includes a new parameter to validate the drinking water resource: detection of somatic coliphages. If the result is higher than 50 PFU per 100 ml, the operator has to control the treated water.
Furthermore, the regulation on the minimal requirements for water reuse was published in June 2020. Both somatic coliphages and ARN-F specific bacteriophages were selected as microbial indicators to ensure the water quality.
The VIRAPREP® kit meets the requirements of operators and laboratories by concentrating the viruses in water samples according to standard ISO 10705-3. The kit is fully compatible with the plate assay method described in standards ISO 10705-1 and 10705-2.
Kit content
100 membranes
2 bottles of Binding Buffer
2 bottles of Elution Buffer
100 sterile tubes